Live stream all of your sport moments – and never miss a game again
Whether it's your child's soccer match or a local basketball tournament, immerse yourself in the action – no matter where you are. SportsEngine Play elevates the youth & recreational sports viewing experience with unlimited free live streams, so you can support your team and feel the camaraderie of a passionate sports community.
OR SCROLL DOWN TO LEARN ABOUT OUR SUBSCRIPTION PLANS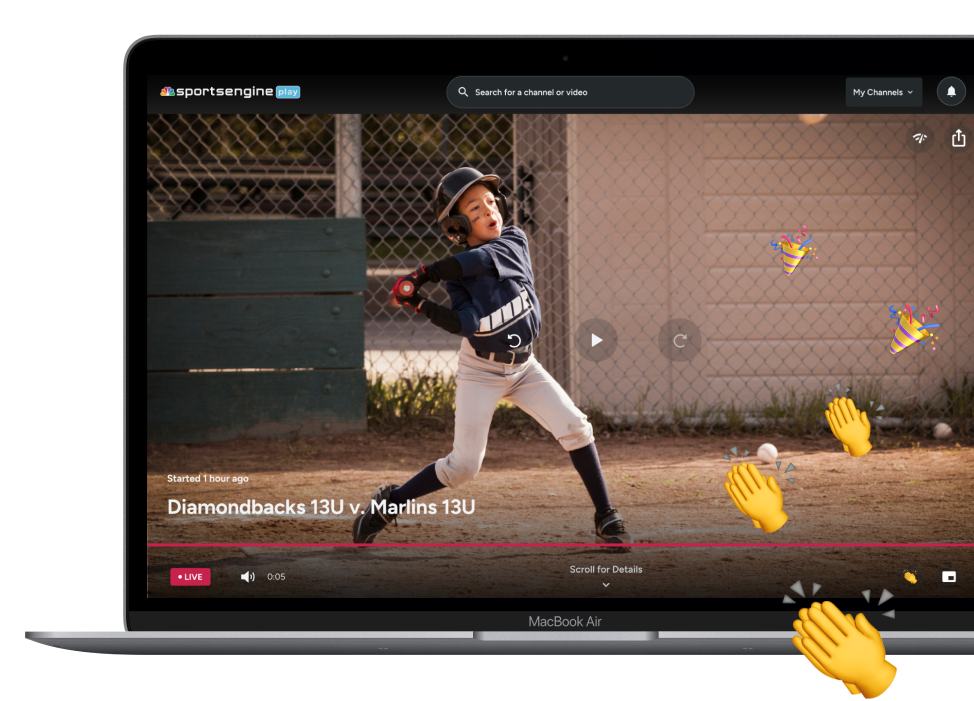 Upgrade to Premier for unparalleled game tools
The Premier plan allows you to savor every thrilling play with unlimited game replays, the ability to clip highlights from games, and even create reels from the best moments. Share your highlight reel with friends, family, and fellow sports enthusiasts to relive those unforgettable moments again and again.
OR SCROLL DOWN TO LEARN ABOUT OUR SUBSCRIPTION PLANS
Unlock the wider world of sports with All-Access
For the ultimate sports enthusiast, the All-Access plan offers a gateway to unparalleled sports content. In addition to all of the benefits of the Premier plan, you'll gain access to exclusive training videos from world-class athletes like The Pros featuring Michael Phelps, Shaun White, Kerri Walsh Jennings, and more. Learn from the best as they share their expertise, tips, and strategies to help you elevate your own game. The All-Access plan also unlocks premium live streams and replays from large sporting events, such as Frisco ISD and NXT Pro Hoops.


OR SCROLL DOWN TO LEARN ABOUT OUR SUBSCRIPTION PLANS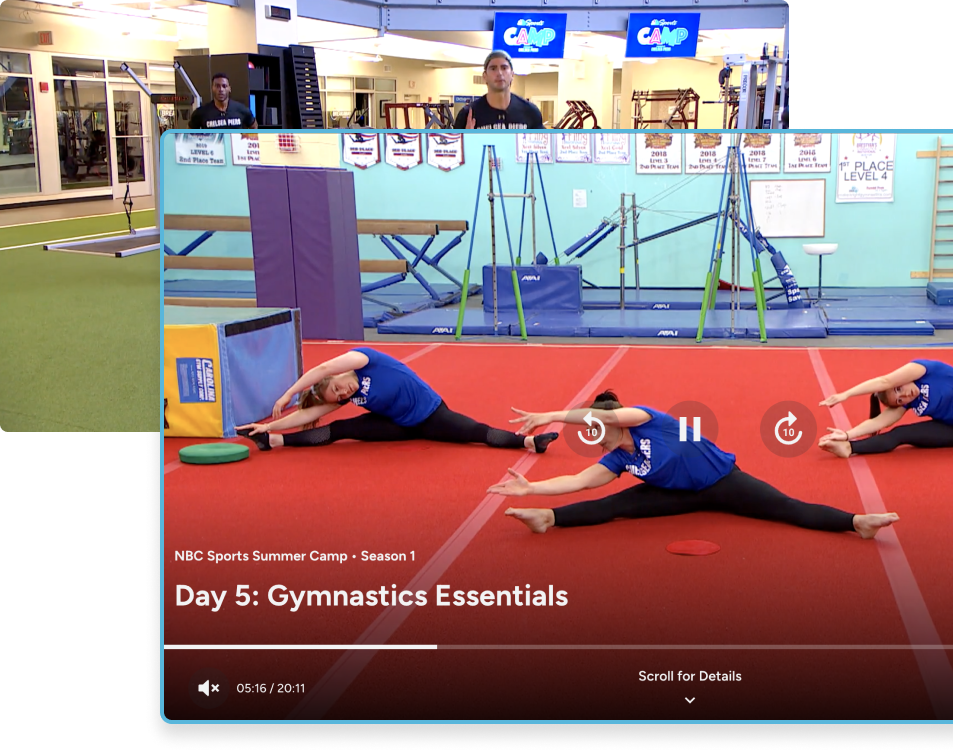 | | | | |
| --- | --- | --- | --- |
| Features | Free | Premier | All-Access |
| Live stream events and games | | | |
| Watch on web or phone | | | |
| Integrated scoreboard | | | |
| Upload highlights | | | |
| Ad-free streams | | | |
| Create, clip and share highlights | | | |
| Access to automated highlights | | | |
| Video downloads | | | |
| Premium live streamed events | | | |
| Premium on demand events | | | |
Frequently Asked Questions
What is SportsEngine Play?
SportsEngine Play is a direct-to-consumer streaming platform for youth and amateur sports households. SportsEngine Play hosts live streams for local sporting events, premium instruction and nationally recognized events. The SportsEngine Play Creator Studio gives teams, clubs, leagues, governing bodies and facilities the tools to live stream, upload, share, clip and replay video.
Which SportsEngine Play subscription is right for me?
All–Access
Best served for families, athletes and fans who want to learn, improve, and follow the best of the best. The All-Access not only unlocks the tools of Premier, but also provides premium instructional content from the best athletes in the world, live streams of nationally recognized events, webinars with leaders in their field, and so much more being added every month. It's the software for your highlight tape, a masterclass from your hero, and a streaming service all built into one. All-Access is the right tier for families and athletes looking to get the absolute most out of video content to help them grow, learn, and develop for the next step of their sports journey.
Premier
Best served for families, athletes, and fans who want more access to their athlete's personal content through their youth sports organization. The Premier unlocks the ability to rewatch footage, clip/edit highlights, share them out, download video and more. Premier is the best option for those who are heavily invested in their athlete's youth sports experience and want to utilize all the tools at their disposal to help promote and celebrate their athlete.
Free
Best for fans of athletes who are only interested in watching live games & events. There is no ability to watch video replays or access to edit, clip, share highlights after the fact. Free may be a good option if you aren't heavily invested in an athlete's youth sports experience and are more of a casual fan.
How can I get my team a channel on SportsEngine Play?
How do I fix issues with slow loading or buffering?
A few quick tips:
 Reduce the number of devices in use on the same wireless network. Multiple devices that use the same network can slow down loading times.
Pause any large simultaneous downloads on the same network.
Test your internet connection speed. We recommend a minimum speed of 3.0 Mbps for you to be able to enjoy our content.
How do I cancel my SportsEngine Play subscription?
You can cancel your SportsEngine Play subscription by tapping on your avatar in the top right corner of the app, tapping Account Settings > Subscription, tapping the "…" icon, and clicking "Cancel Subscription."Your subscription will end at the end of your billing period, and you can resubscribe at any time.